Performance Management Software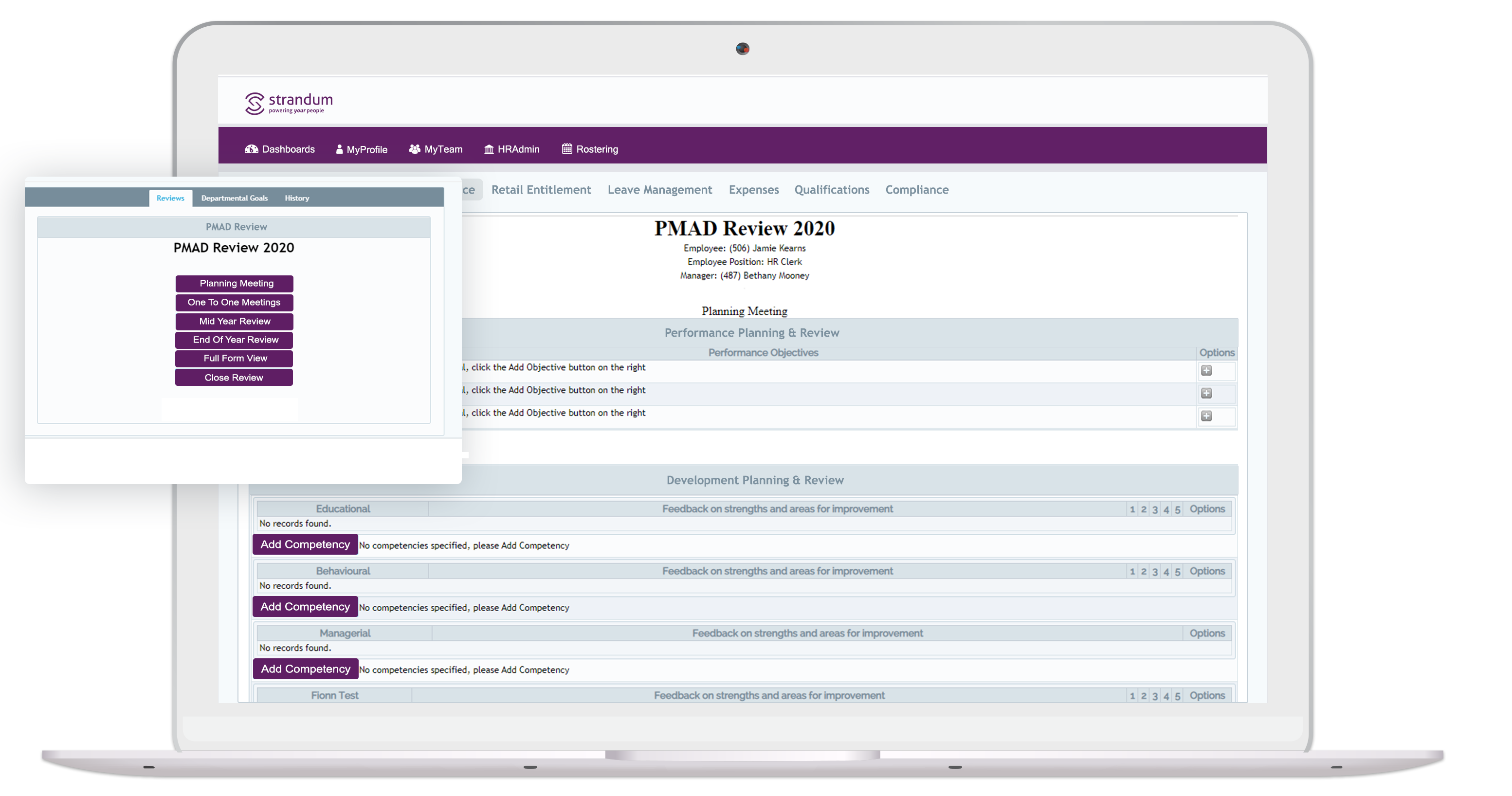 Define Goals, Objectives, Behaviours, Development Plans and KPI's for all Employees
Strandum's Performance Management Software makes it easy to deliver the tools required by line-managers for performance management.
Choose to carry out a variable number of interim reviews, pre-appraisals, and annual reviews. An unlimited history is maintained and integrated workflow ensures that employee and management triggers are applied so that all outstanding reviews are carried out on time.
Objectives
The Strandum Performance Management software is configurable, allowing "Team Goals" to be created and individuals are assigned objectives against these goals.
Competency Development
Competencies are created and grouped by category. Categories of Competency are configurable, examples of which include "Technical", "Behavioural" and "Leadership". The staff member is assigned any number of these competencies and graded against the desired level of competency for that specific role. Competency levels achieved during an interim period may be reflected in the interim reviews.
One to One
A popular feature of Strandum's Performance Management software is our One to One meetings form. This allows a manager to conduct and record a more informal meeting, where items on a short agenda can be discussed and actions recorded.
End of Year
The End of Year review form integrates all prior reviews for the year and allows further scoring, comment and feedback. A full form view is also available for printing, this will bring in every form for the year for an employee onto a single PDF.
Get More from Strandum HR
You'll be in Good Company