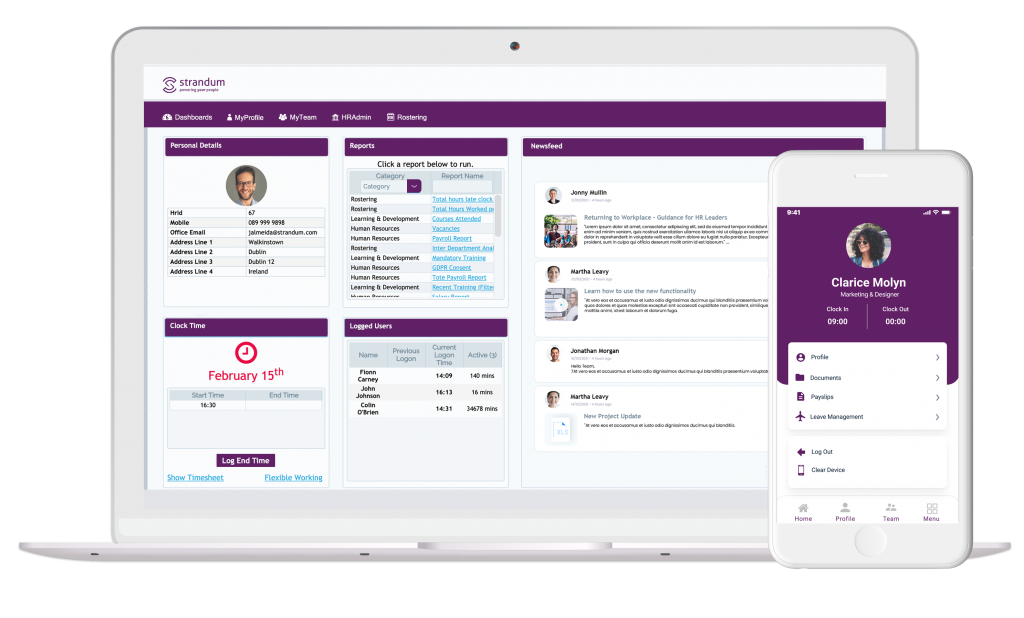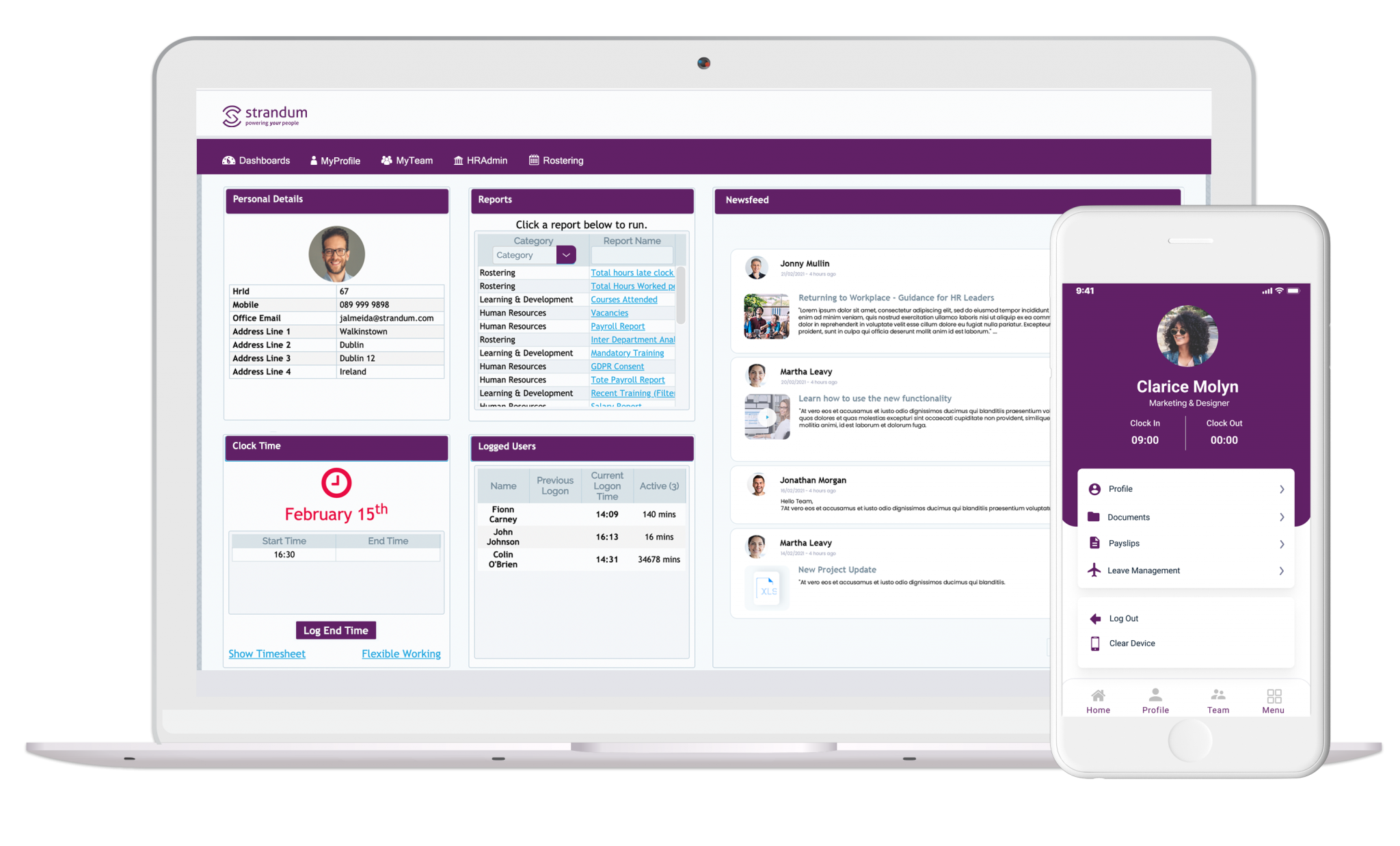 StrandumHR is the back office software which holds all employee data
HR Administrators
Can create and maintain security profiles, organisation structures, configure system drop down menus and maintain user access and workflows
Create employee files with all personal details such as bank & tax, personal contact details, work related data, training files and personal documents
Upload and manage all HR & employee related documents such as Contracts, company handbook,  company policy documents and leave management
Generate unlimited number of reports from either the standard report repository or by designing their own reports from the powerful data grid
The entire life cycle of an employee from "Hire to Retire" is managed through HRAdmin
Personalised dashboards allows administrators to maintain a single screen view of what is important to them each day. Review and approve queue entries, view records and reports, manage employee file updates, manage new hire and exit workflows.
Incorporating Self Service for both Employees and Managers enables employees to update their own profiles, download payslips, P60's and other documents, submit leave requests, view work rosters, submit training requests and directly contribute to their own performance reviews.
HRAdmin significantly reduces the need for paper and hard copy file management within the HR department.  Typically the average HR department will gain up to 40% in time savings for the HR team.  Through the elimination of multiple manual processes and the promotion of employee self service the HR team can focus of more strategic HR initiatives.
Get More from Strandum HR
You'll be in Good Company