Time and Attendance Software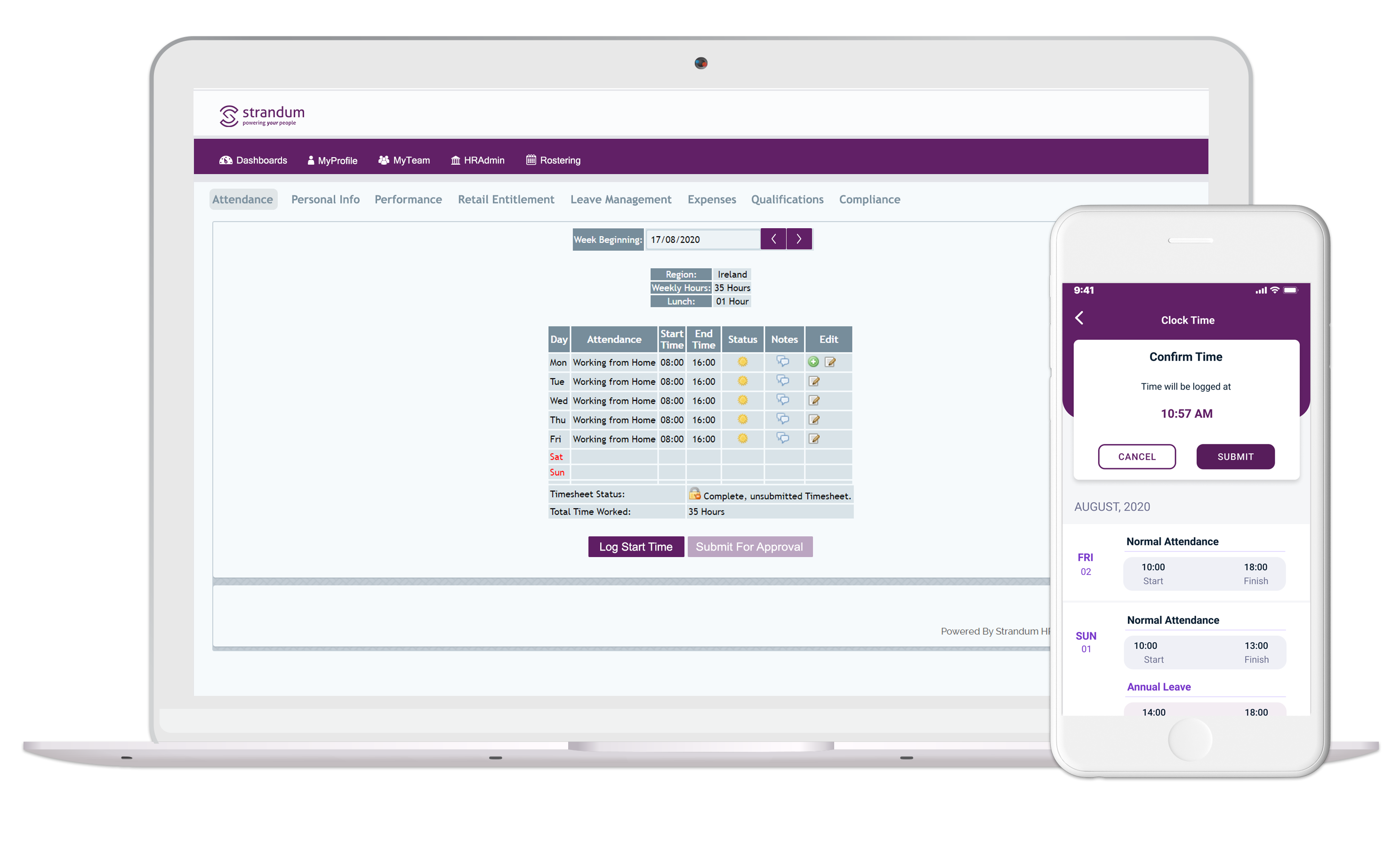 Strandum's Time & Attendance Software will ensure the accurate recording of attendance and absence data
This is an integrated web based software that records time and attendance for fixed and flexi-time personnel.  
Option to add our integrated Strandum HR Leave Management Software
Time and Attendance
Strandum's complete Time and Attendance suite of modules provide:
Clocking systems; biometric, proximity card/fob readers and desktop clocking

Full compliance with The Organisation of Working Time act

Employee and Manager self service

Effective time management and compliance of lunch and other breaks

Option for integration to third party payroll providers

Option for integration to existing third party clocking providers

Extensive reporting on all aspects of time worked generating improved operational efficiency and highlighting potential errors

Real time views of attendance by day, week, month & year for individual, team, department and organisation
Any number of Regions may be created and Staff members assigned to them. This multi region aspect of Time & Attendance allows for different rule set up per region. Manager approval of each timesheet is required before the Payroll Report will accept the timesheet, thereby ensuring accuracy of data accessed by Payroll.
The Strandum Time & Attendance software has a very convenient feature, a full year view of all attendance/leave types for a team. This easy to use tool, provides a manager with quick and reliable information, helping them in their decision making processes.
Get More from Strandum HR
You'll be in Good Company