TALK TO OUR STRANDUM TEAM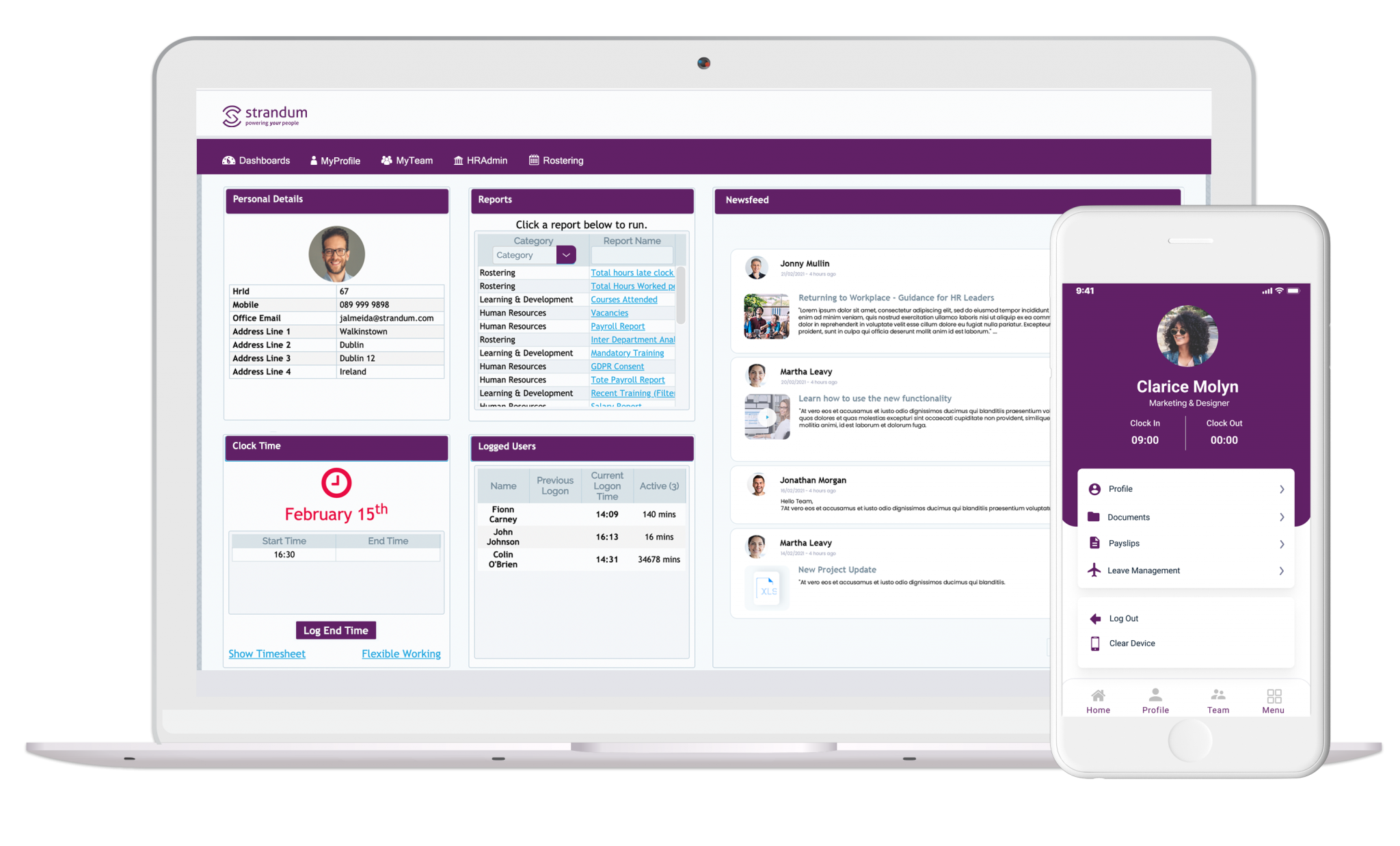 Onboarding:

An automated intuitive process for transitioning successful applicants into fully integrated employees. Creating a great first impression.
Leave Management:

Real time and total visibility of every aspect on an employee's leave. Self Service for managers and employees promotes better working practices.
Time & Attendance:

Easy to use and accurate functionality for logging and managing each employee's start, finish and break times. Providing peace of mind for all.
Rostering:

Prepare, approve & publish multiple rosters within minutes. Accessible via Strandum App to all employees.
Learning & Development:

A complete training management system including: training providers; courses; records; compliance monitoring & budgets.
Performance Management:

Agree and manage employee goals and objectives, identify and act on opportunities for improvement and personal development.