Onboarding Made it Easy
Strandum's HR Software automates the entire New Hire Process. Custom Workflows and user designed forms  create a seamless transition between each step of the Onboarding process. You can start the onboarding process immediately once they have accepted the position, simply send the new hire an automated email pack with all the forms, contracts and a list of other documents required to complete their onboarding. As soon as they return the completed forms you are only a few clicks away from notifying all concerned and putting into action all the steps needed for a perfect first day and orientation.  The Strandum New Hire workflow process will inform the hiring manager, IT dept, Security and anyone else who will be involved in getting your new hire set up and settled in. While you are saving countless hours and eliminating errors, your new hire is getting the absolute best experience possible for their first day in your organisation.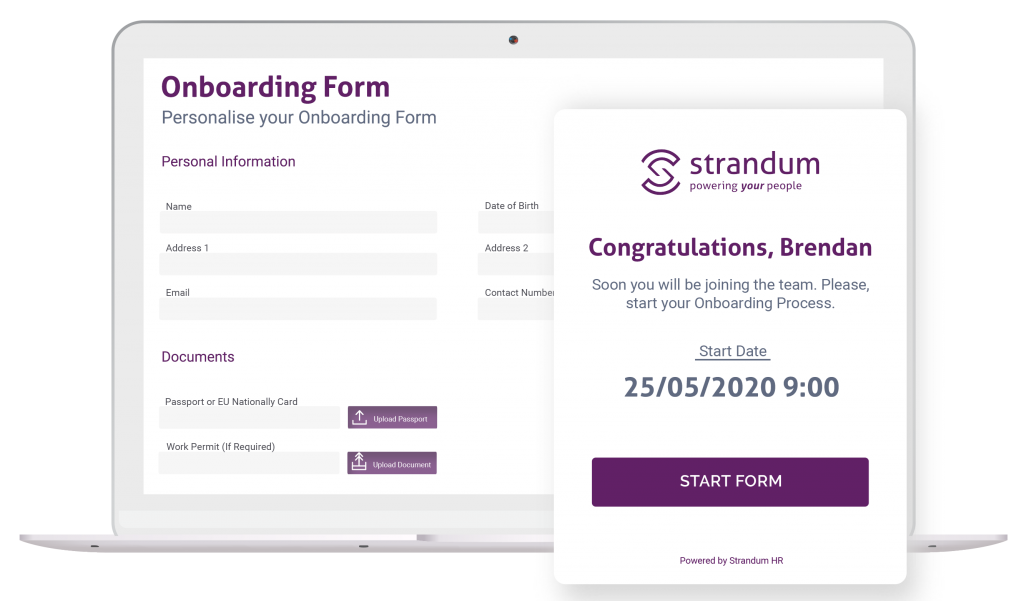 The Strandum Onboarding software module completely automates the process of taking a successful candidate to become a fully integrated employee.
Through the customised Onboarding workflow the new hire will receive all the necessary forms and contracts needed via email to complete the process,  When returned to the HR department the new hire workflow will automatically create an employee file and populate almost all the data fields required, such as bank & tax details, personal contact details, next of kin, certificates and qualifications, their work orders, reporting manager and department, terms and conditions of employment, pay and benefits details etc.
The onboarding module is fully integrated with the principle Strandum HR solution and depending what other modules you may have implemented the new hire workflow can set up the new hire's learning & development program, Performance management folder, inclusion in the time and & attendance and rostering modules.
During the implementation stage your Strandum dedicated account manager will work with you to help design the layout of all the forms, upload contracts and other documents, they will also design and the workflow process to accommodate what works best for you and your organisation.
Through the flexible Strandum Grid reporting module you can choose from a set of standard reports or design the content and layout of your very own preferred reports from virtually any employee data that has been gathered through the onboarding workflow process.
The combination of flexible, custom designed workflows together with powerful data management and reporting capabilities enable the Strandum Onboarding Software Solution to truly deliver on OTE protocols (One Time Entry). No need for double or repeated entry of data, saving you hours of time and eliminating data errors.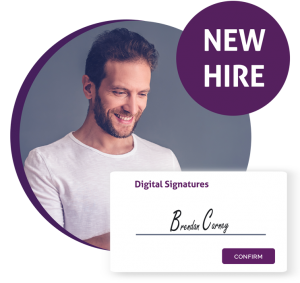 The benefits of Onboarding System 
Improved speed and accuracy
Enhanced candidate experience  
Project a positive company profile 
Compliance with employment legislation and GDPR 
Single seamless automated process  
Digital signatures

Mobile 

accessible
Powering your people
Create the best experience for new employees and greater efficiency for your company by implementing Strandum Onboarding Software Solution.