Navigating Ireland's Minimum Wage Increase: Implications and Strategies for Businesses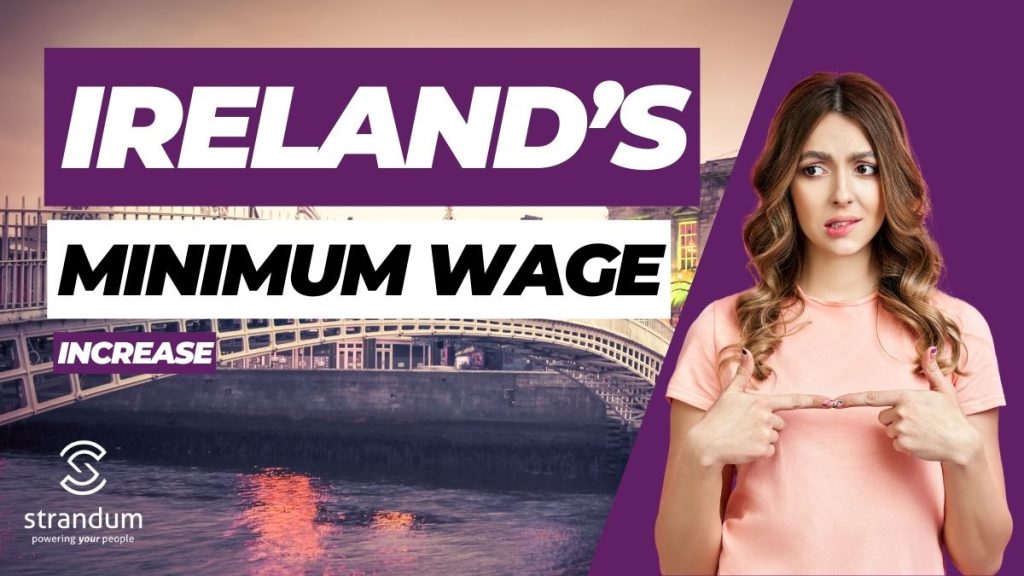 Ireland's Minimum Wage Increase: New Proposals Unveiled
In response to Ireland's minimum wage increase proposals, the nation has become the epicentre of significant discussions surrounding wage dynamics. Proposals for Ireland's minimum wage increase are currently afloat, suggesting a raise by €1.40 an hour, as per the Low Pay Commission's recommendation to see a 12% increment from the existing €11.30 per hour to €12.70.
This proposal is a step towards ensuring that by 2026, the minimum wage mirrors 60% of median earnings. The country is set to transition from a 'minimum wage' to a 'living wage'. By 2026, projections suggest an hourly rate of around €15. This would translate to an annual wage of €31,200 for a regular 40-hour week.
Strategies for Ireland's Impending Minimum Wage Boost
With Ireland's minimum wage increase looming, companies need to strategise accordingly. Budget allocations, operational costs, and pricing strategies will require re-evaluation. But more than that, businesses should view this as an opportunity for internal reflection and growth.
Performance Management: Companies should invest in comprehensive performance management systems. This would involve regular evaluations, feedback mechanisms, and employee training programs. Recognising and rewarding exemplary performance not only boosts morale but also encourages a culture of excellence.
Financial Forecasting: Proper forecasting will be crucial. With the spectre of rising wages, businesses must adjust their financial outlooks for the next few years, ensuring they remain profitable while adhering to wage guidelines.
Operational Efficiency: Streamlining operations and harnessing technological innovations can help offset some of the financial burdens of increased wages.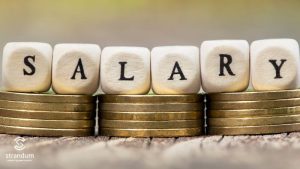 Benefits of the Wage Rise in Ireland
When businesses adjust salary structures in favour of their employees, the advantages often transcend monetary aspects. Implementing a robust salary increment system can result in tangible and intangible gains for businesses, fostering a thriving work environment. Here's an in-depth look into some of these benefits:
1. Enhancing Loyalty Through Ireland's Wage Revisions
Competitive Compensation: When employees recognise that their salaries are competitive, or even above the market rate, they're more likely to remain loyal to the company. This not only reduces the cost associated with hiring new employees but also ensures the retention of company knowledge and skills.
Reduced Turnover Costs: The cost of replacing an employee can be substantial, taking into account recruitment fees, training, and the lost productivity during the transition. Offering a competitive salary can mitigate these costs.
2. Morale Boost in Light of Ireland's Salary Adjustments
Motivated Workforce: A fair salary is a direct reflection of an employee's value in the company. When they feel valued, their commitment and motivation towards their responsibilities often increase.
Cultivating a Positive Work Environment: Happy employees foster a positive work culture, leading to enhanced teamwork and collaboration.
3. Quality Assurance Amidst Ireland's Wage Hike
Invested Employees: Employees who feel they are adequately compensated are often more focused and invested in their roles. This dedication translates to meticulousness, reducing the likelihood of errors.
Cost Savings: Fewer mistakes mean less time and resources spent on rectifying them, resulting in direct and indirect cost savings for the company.
4. Ireland's Wage Proposals: Attracting Top Talent
Becoming an Employer of Choice in Ireland: With the new wage proposals, companies in Ireland that align or exceed these recommendations can stand out. They can become the preferred employers, attracting top-tier talent within the country.
Sustained Business Growth: Offering competitive wages, in line with Ireland's progressive wage policies, not only attracts the best talent but also fosters loyalty and innovation. This combination propels businesses ahead of competitors who might not be as proactive in their compensation strategies.
By understanding and leveraging these benefits, companies can ensure they are not only complying with regulatory wage requirements but also creating an environment that is conducive to long-term growth and success.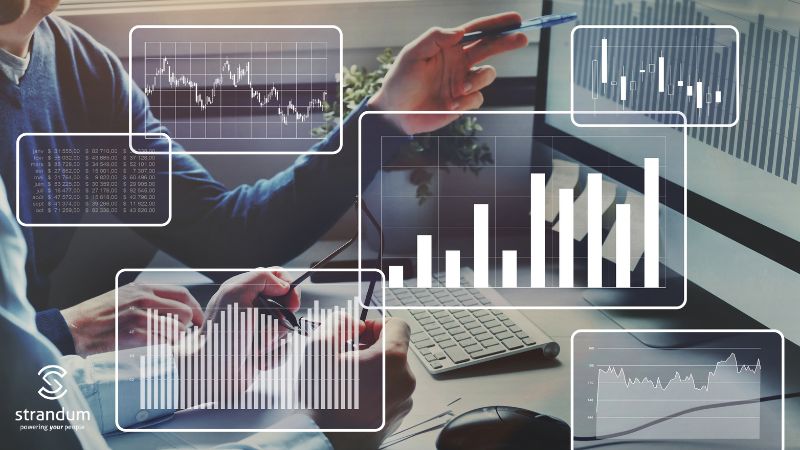 Inflation Challenges in Ireland's Wage Uplift Scenario
Ireland is currently grappling with a persistent inflationary trend. Between June 2022 and June 2023, the Consumer Price Index (CPI) experienced a 6.1% surge. Such prolonged and pronounced inflation erodes the actual value of earnings, casting a shadow over the proposed wage increases. By 2026, even if the minimum wage hikes come into effect, a worker's salary of €26,416 in 2023 would need to rise to approximately €31,601.82 to offer the same purchasing power.
It's not just the macroeconomic indices that tell a story. The daily life of the average Irish citizen reflects these changes. Essential sectors are facing inflationary pressures, and the prices of basic goods and commodities have soared. This tug-of-war between salaries and escalating living expenses necessitates a strategic response from both the government and the corporate sector.
In summary, while revisiting wage structures is a commendable move, its execution demands precision and foresight. The real challenge lies in ensuring these adjustments resonate with the ground realities of inflation and living expenses. As these shifts unfold, businesses must not just adapt but envision these mandates as a golden chance to innovate, grow, and achieve unparalleled standards of excellence.