How prepared are Irish companies to deal with the ongoing Coronavirus disease (COVID-19)?
We surveyed a group of senior HR leaders to find out.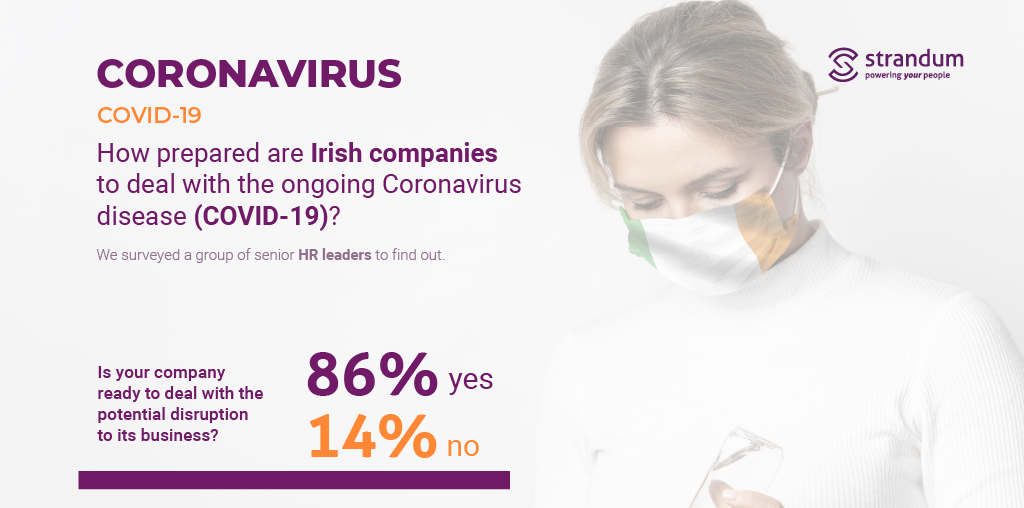 Table of Content
Is your company ready to deal with the potential disruption to its business?
COVID-19, Company published policy.
When an employee develops symptoms of the virus.
Employee satisfaction.
Travel bans.
Remote working.
Company's ability to function as normal.
Employees who have been in close contact with a person who has tested positive.
Employees with high risk relatives or close contacts.
Getting paid if not at work.
Those who can work remotely and those who cannot.
Taking holiday days or sick days to stay at home.
Revised working practices for Strandum employees
Providing support for clients.
Download COVID-19 Report