Strandum Ltd the Strategic Partner to Retail Excellence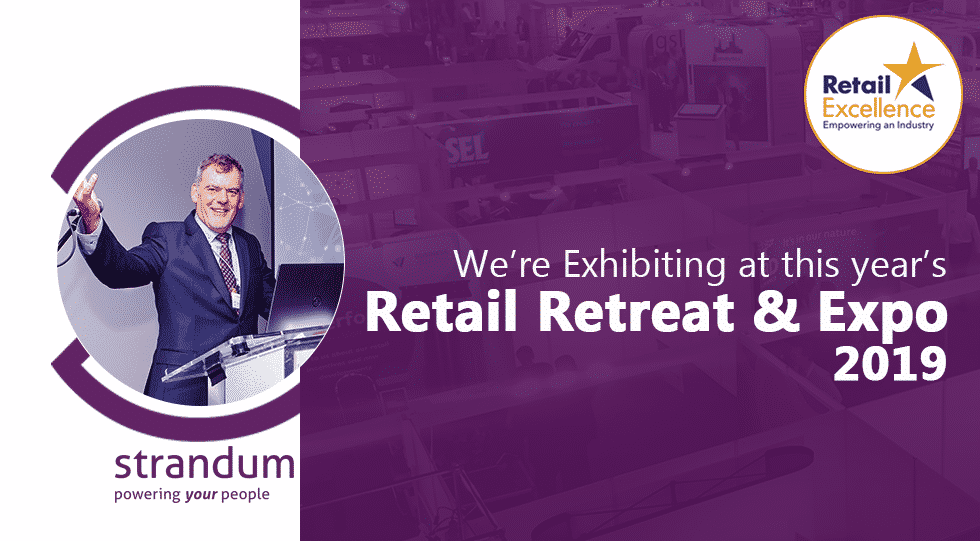 Ireland for Human Resources Software is delighted to announce its continued support in 2019/2020 for a 4th consecutive year.
Strandum executives will be on hand at the REI Annual Retail Retreat in the Citywest Convention Centre on May 21st & 22nd. Stop by our booth (B6) to find out more about HRMS, Time & Attendance solutions, Rostering, Leave Management and much more.
Happy Employees = Happy Customers = Happy Retailer
A host of renowned speakers will be sharing great insights in how to not just survive but succeed in today's competitive retail market. This year's event will be focussing strongly on a retailer's greatest asset and probably its highest cost, its workforce.
Chris Baldwin Chairman, President and CEO of Bj`s Wholesale Club said: "Retailers all over the world are struggling to attract and retain talented employees." (by Retail Times Magazine).
Strandum solutions will help you with a more efficient hiring and on-boarding process, staff training programs, increased productivity, employee retention, rewards & benefits and employee well being.
Strandum, the Retailers Strategic Partner
A wholly owned Irish company Strandum have been developing and implementing HR solutions in the retail sector along with hospitality and financial services since 2001. Over 30,000 employees in Ireland and internationally rely on Strandum solutions everyday to manage their own HR processes.
Retail knowledge and Expertise
Strandum solutions are designed with the retailer in mind, 24/7 operations, complex rosters, legislative compliance, Working Time Act, shift budgeting and reporting are just a few of the highly specialised areas where Strandum's expertise is critical to retailers. You do not have to take our word for it, read what our clients have to say.
Join the Strandum community today through: